#General Tech
7 Ways to Prolong your iPad's Battery Life
By
|
Message from Five Filters: If you can, please donate to the full-text RSS service so we can continue developing it.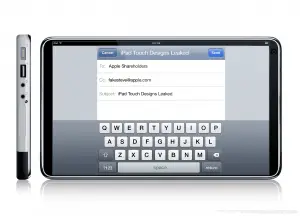 Whatever other critics say, they cannot stop the success of the iPad which sold more than 300,000 units on its 24-hour sale only. Considering the fact that it is still in its early stage, iPad has a lot of things to improve including some of its functionality.
Technology Experts say that you can use 10 hours of continuous browsing. But I don't believe that. You can extract more juice from the battery of your iPad if you just know how to do it. There are just some services and apps which you need to turn off to conserve your battery and prolong the usage of your iPad before you charge it again.
Here is the 7 Ways to prolong your iPad's Battery Life;

#1. Turn the WiFi Off
WiFi is a good way to connect to the Internet. However, it runs battery down faster when it is always on even if you are not connected. So, if you feel you don't need to connect to the Internet for a while, then turn the Wifi off.
Settings => Network => WiFi => Off
#2. Turn the 3G Off
Although not all of iPad models have 3G capabilities, it is still a good idea we have to include this step for the people who got 3G-Capable iPad. 3G is yet another way of connecting to the Internet through a wireless network. It uses both hardware and software to connect. Therefore, it does drain battery faster, too. Turn this feature off if you don't have plans connecting to the web.
Settings => General => Network => 3G => Off
#3. Adjust Auto-Brightness
The screen of the iPad is built to adjust automatically to the brightness it receives from its surroundings. It means that when you are in the place surrounded by lights, the screen will adjust and becomes dimmer. So, it is better to use this feature if you feel the need to prolong your iPad's battery life.
Settings => Brightness => Auto-Brightness => On
#4. Turn Off your Location Services
The Location Services in iPad is pretty amazing they give more accurate information. However, location services power the GPS functionality of your iPad. Now, if you don't need it or perhaps you can reach your destination without using your GPS, then you can turn it off to conserve the energy of your iPad.
Settings => Location Services => Off
#5. Adjust Auto-Lock Feature
iPad is set to auto-lock when it becomes idle for a certain period of time. It has been proven that auto-locking sooner will save more battery. So, do not leave the auto-lock feature in its default settings, change it to lock sooner.
Settings => General => Auto-Lock (choose the interval you want)
#6. Turn Bluetooth Off
Wireless networking requires built-in hardware and software to run. Logically, it drains battery faster whether or not you are connected to the Internet. Bluetooth is often used to connect devices wirelessly like headphones, speakers and keyboards. If you do not use any of those or not planning to use one, you better turn the Bluetooth feature off.
Settings => General => Bluetooth => Off
#7. Turn the Equalizer Off
There is a built in iPod app on the iPad which uses music equalizer to make the sound more appealing to the listeners; the treble and bass are enhanced to produce high quality sounds. This equalizer feature can drain the battery even faster. So, if you are not much of an audiophile, you can simply turn this feature off.
Settings => iPod => EQ => Off
The Bottom Line
Apple made it a point to seamlessly integrate the batteries of their devices. The batteries come with a solid casing with their own sizes which you cannot find anywhere else except in the Apple Store. Make sure that your battery will not be damaged earlier as Apple does not provide battery replacements for the damaged ones; you have to pay $99 to get one for your iPad excluding tax and shipping. Therefore, it pays a lot to know the things which can help you prolong the lifetime of your iPad's battery.
Anyway, learn about the latest updates on Apple iPad Tablet by reading Technology News. You may also want to visit our News Website and subscribe to our RSS Feeds to have fresh news delivered in your inbox or download our News Ticker so that you'll receive updates real-time.
About Author :
This is a guest post by Harold. Read the latest Technology News so that you will be updated about Sony's decision on eliminating Linux on its popular game console.
Five Filters featured article: Into the Abyss. Available tools: PDF Newspaper, Full Text RSS, Term Extraction.
Credit:
Sourced From: Computer Tips For Free Dot Com